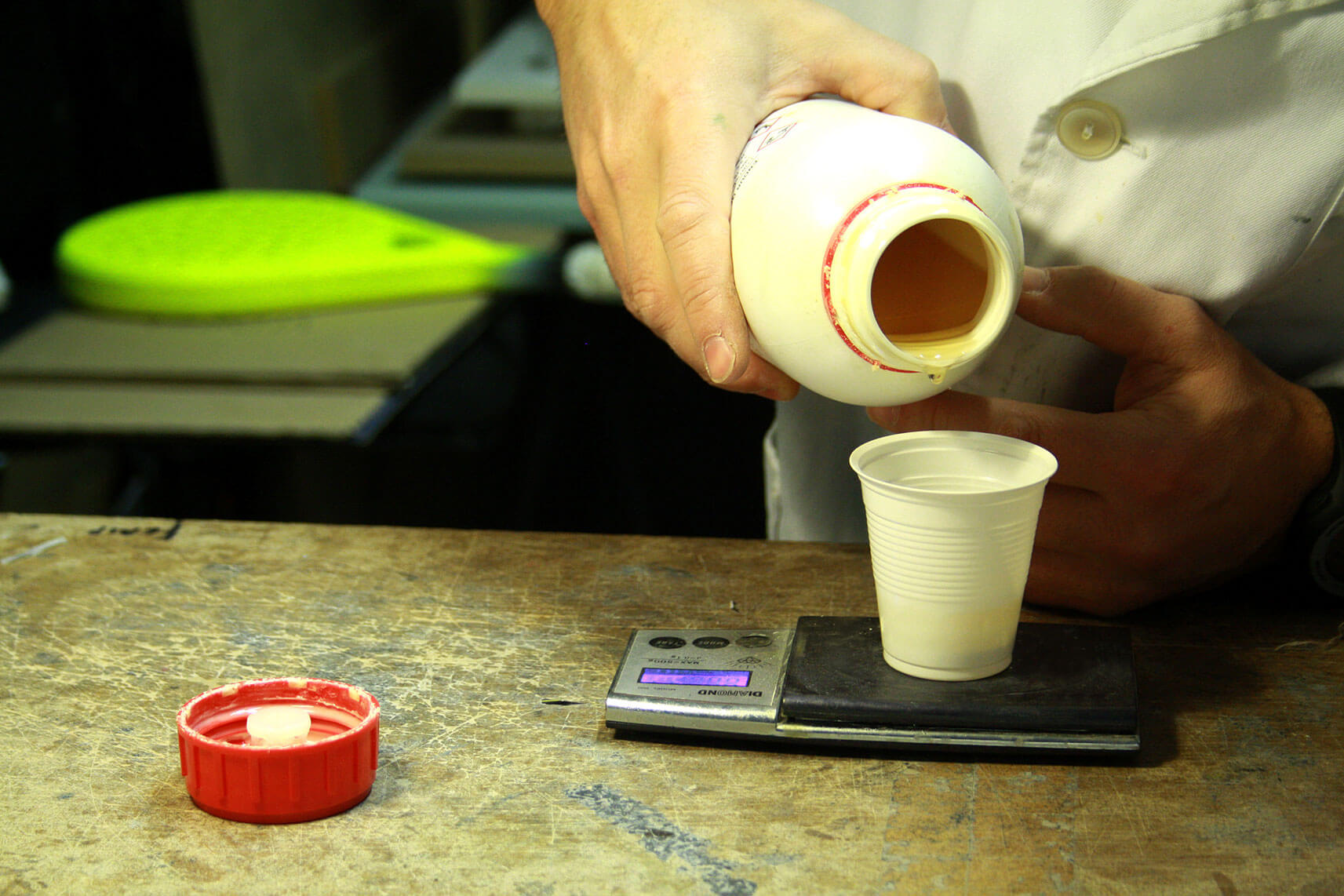 We repair of paddle rackets using carbon fiber and fiberglass fabrics combined with epoxy resin.
We give 6 months warranty on our repairs.
OUR ADVICE: The moment a break is detected, it is better to stop playing and repair it to recover its original properties.
You can repair almost all the breaks, as long as you have not degraded too much the core material of the paddle racket (EVA or FOAM rubber), recovering your blade similar conditions of weight, balance and stability, so you are 100% on the track.
The price of repairs varies depending on the areas to be repaired, check the specific conditions of our repairs. You can also see example photographs of some repair work we have done.
TERMS
The final finish of the repair is in carbon fiber, smoothed with the rest of the blade.

We do not perform the restoration of paint due to the low demand and the high cost.

It took approximately one week, depending on the current work load, increasing this time by 48 hours with transportation.

You can make your inquiry through the phone 605501090, Whatsapp Image relacionadadis available too.

Pickups and deliveries at home in Valladolid. We also have the following collection and delivery points:

Padel Arena

: club located on Carretera Madrid nº 184, next to Fasa Renault.
Padel Indoor Zaratán: Avda. Gijón, 163, 47610 Zaratán (Behind Expocerámica)

Gym G8

, in shopping center Equinoccio, in Zaratán.

Six Pádel Point

/ Pádel 6: in ctra Burgos - Portugal, 1A, 47270 Cigales, Valladolid.

Todopadel Venta de Baños

: club located in the polygon of this town, Tren Mixto street, plot 323.

Other collections and deliveries outside of Valladolid through the transport company NACEX, currently Free. (excluding Is. Baleares and Canary Islands, discount of € 10)

For shipments out of Spain (England, Italy, France, Portugal,...) check the shipping costs by e-mail, whatsapp...

Payments can be made by transfer or PayPal

RATES (taxes included)
Our criteria for budgeting a repair are based on the number of areas affected by the breakage, generally establishing 3 levels of damage that are listed below:
Repair 1 zone: € 30.

Repair 2 zones: € 35.

Repair 3 zones: € 40.

Reconstructions of frame, handle and others: Consult.

Amount per shipment, (up to 2 Kg) ... Currently free !!! (only Spain)
WARRANTY
General conditions:
Repairs are guaranteed for 6 months from the receipt of the paddle racket, as long as the damage is due to normal use of the paddle racket and is located in the repaired area, excluding any blows or dents with walls or other paddle rackets.
It will be repaired without cost to the customer any breakage due to a defect in the repair such as: bad union between paddle and fiber patch or others that are determined by examining the blade or photo sent by the customer.
Transportation is not included in this guarantee.

EXAMPLES OF REPAIRS: you can see some more on Facebook https://es-es.facebook.com/dartechcarbono